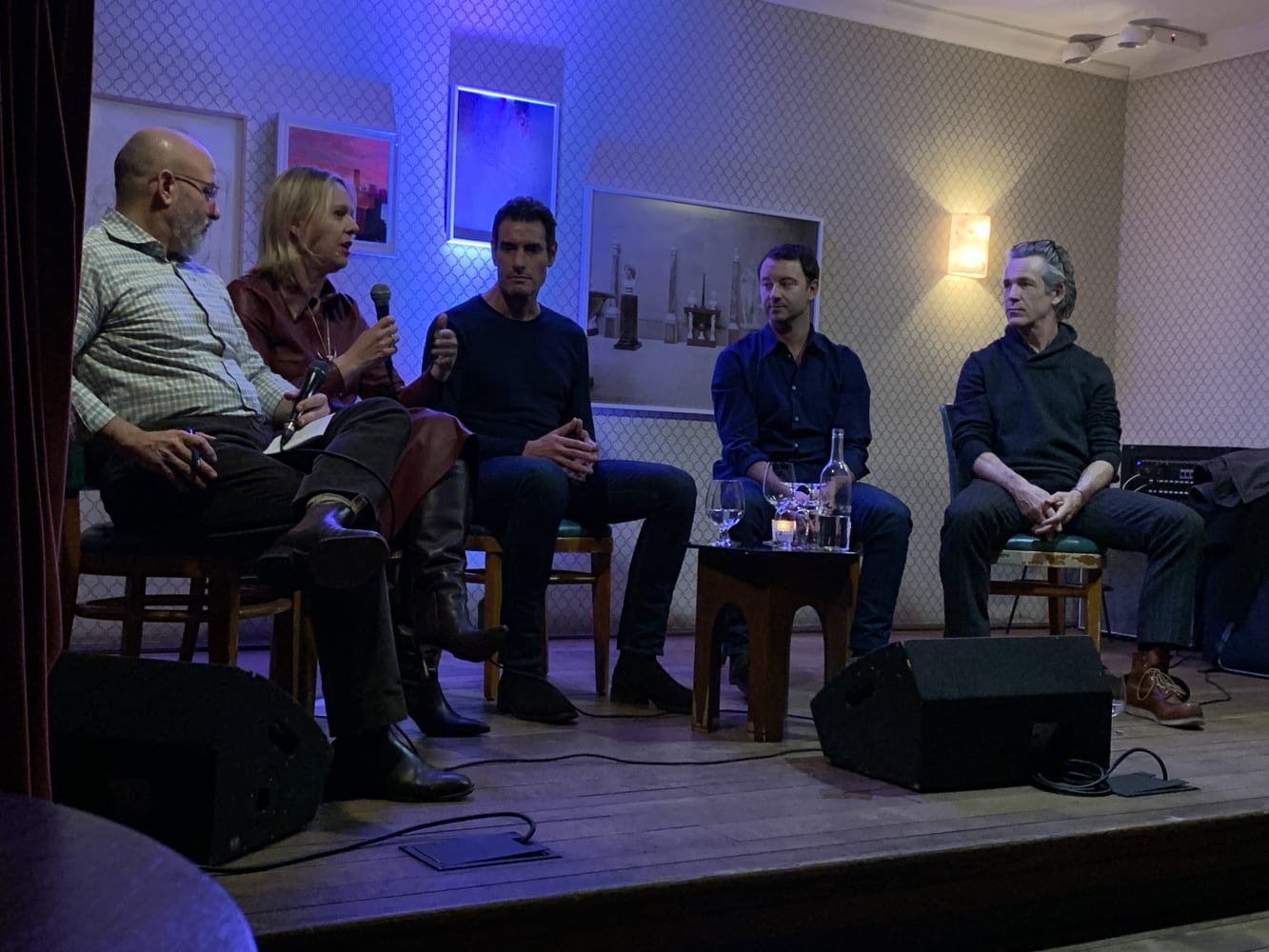 On February 18th about 60 people gathered at Soho House's Ludlow House in New York City to attend a panel organized by the Art Innovators Alliance about technology in the art industry.
The panel was moderated by Marion Maneker, President and Editorial Director of ART News, who began the discussion by talking about the background of each panelist and how their career evolved into technology. Paul Becker, CEO of Art Money, an art fintech, spoke of his desire to bring best practice to the art world. After realizing that buyers, artists, and dealers all wanted the same outcome, Paul conceived Art Money as a win/win model to help all parties buy/sell more art.
Breaking down the barriers to collecting art was also an incentive for Adam Fields, CEO of ARTA, to start his company which provides logistics automation for both buyers and sellers. Adam, while working at online marketplace Artspace.com, realized that without an automated logistics solution it was difficult to seamlessly sell art online. This drove him to create ARTA, an automated shipping solution which has contributed towards the growth of online art sales.
The conversation then moved to how technology has facilitated new business models for "selling" art. The CEO of the newly formed PaceX, Christy MacLear, spoke about how this new division of blue-chip Pace Gallery makes it possible for the creators of experiential tech or engineering-based art to get paid through revenue from ticket sales.
The fourth panelist, tech artist and professor, John Benton, spoke about how technology has decimated and recreated virtually every industry, but in different ways. Becker also mentioned how most industries that have been disrupted have removed the middleman. However, in the art business, the "middleman" is private galleries that do add value as taste-makers and advocates for their artists. Fields added that, although a bit behind other industries, galleries are starting to embrace technology and many of the blue-chip galleries now employ Chief Technology Officers.
Transparency and access to information were an area that all panelists felt needed to improve in order to provide an 'on-ramp' for new collectors. MacLear mentioned that the two things she would like to see improve are the access to data as well as scholarship. She mentioned how publishing more digital catalogue raisonnes would help enhance image rights as well as pricing transparency.
Interestingly, the "Burningmanization" of the art world was another way the panelists felt that things were changing. MacLear remarked that experiential art is appealing more to broader audiences, especially when technology is used to create art that has a humanist approach. This was a great example of tech as an 'enabler' for the art world, allowing more people to feel included and engaged; providing another 'on-ramp' into the art world.
Overall, it was agreed that tech was reaching out and influencing more of the art world than perhaps is immediately obvious. The panelists were united in believing that this is an advancement, as tech for its own sake is not the objective. Technology that can deliver positive change and better outcomes for artists, buyers, and the industry should be the focus.
John Benton, the digital artist and NYU Professor on the panel, perhaps best summed up the current place of tech in art with the astute observation that 'it's just the beginning'.

Listen: full panel discussion here (45 mins, Q&A at 47 mins)
Words: Edie Meyer, Vastari